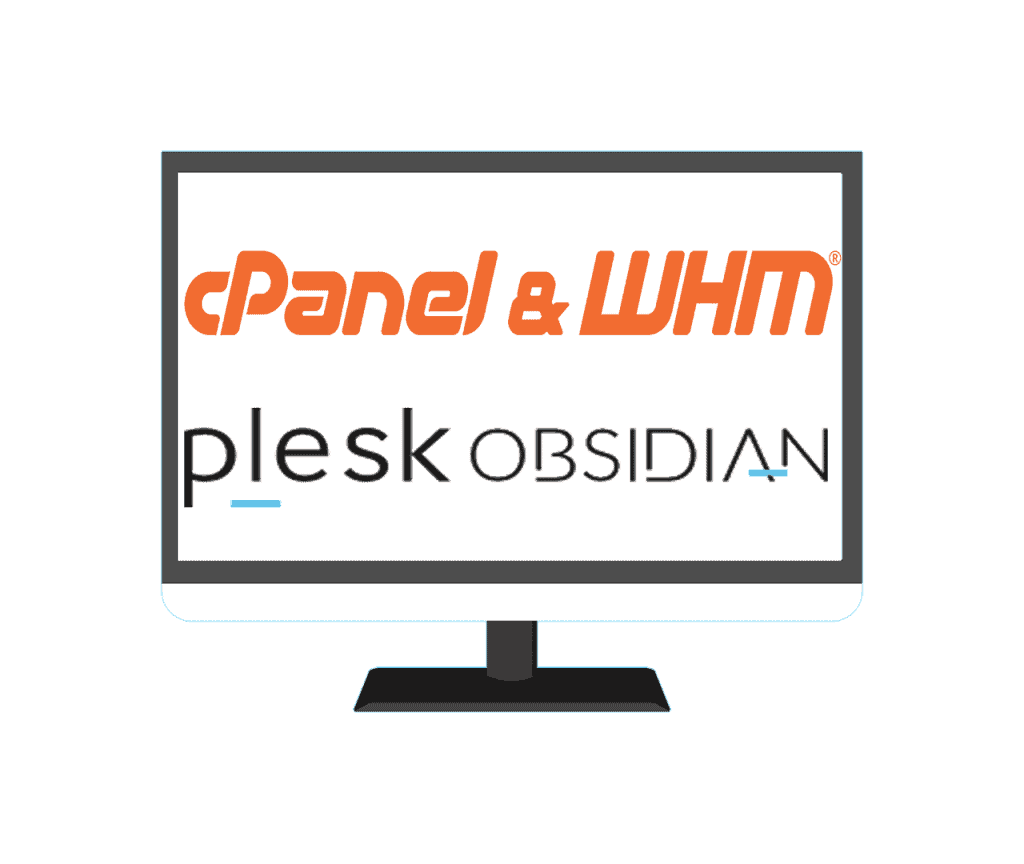 Choose your Managed VPS Hosting plan
Get SSD-powered high performance hosting that has everything managed for you and includes cPanel/WHM or Plesk Obsidian for easier admin tasks, plus 24/7 support for whatever comes up.
We also offer VPS hosting that you manage yourself.
Performance
State-of-the-art SSD servers on OpenStack with KVM virtualization for control over hardware resources
Control
Powerful Virtual Private Servers with cPanel & WHM® or Plesk Obsidian Webhost Edition
Support
24/7 monitoring and fully-managed support of your server
Plans and Pricing
Our Fully Managed VPS Hosting provides automatic setup with 24/7, award-winning support.
All plans include 1st year free security certificates (SSL)
Fully Managed VPS 1 vCPU 2GB RAM
Fully Managed VPS 2 vCPU 4GB RAM
Fully Managed VPS 4 vCPU 8GB RAM
Fully Managed VPS 8 vCPU 16GB RAM
Fully Managed VPS 1 vCPU 4GB RAM
Fully Managed VPS 2 vCPU 8GB RAM
Fully Managed VPS 4 vCPU 16GB RAM
Fully Managed VPS 8 vCPU 32GB RAM
Tier Features
Features
Std Mem
1 CPU
Std Mem
2 CPU
Std Mem
4 CPU
Std Mem
8 CPU
Hi Mem
1 CPU
Hi Mem
2 CPU
Hi Mem
4 CPU
Hi Mem
8 CPU
CPU
1
2
4
8
1
2
4
8
RAM
1 GB
4 GB
8 GB
16 GB
4 GB
8 GB
16 GB
32 GB
Storage
20 GB
100 GB
200 GB
400 GB
20 GB
100 GB
200 GB
400 GB
Unmetered Bandwidth
✔
✔
✔
✔
✔
✔
✔
✔
Dedicated IP (Limit 1)
✔
✔
✔
✔
✔
✔
✔
✔
Ubuntu 16.04 LTS
✔
✔
✔
✔
✔
✔
✔
✔
Ubuntu 16.04 LTS w/ ISPConfig
✔
✔
✔
✔
✔
✔
✔
✔
CentOS07
CentOS 7 w/ cPanel or Plesk
—
✔
✔
✔
—
✔
✔
✔
Debian 8
✔
✔
✔
✔
✔
✔
✔
✔
Windows 2016
—
✔
✔
✔
—
✔
✔
✔
Windows 2016 w/ Plesk
—
✔
✔
✔
—
✔
✔
✔
FMS Available (w/ cPanel / Plesk only)
—
✔
✔
✔
—
✔
✔
✔
1 SSL Certificate – 1 Year (free w/ annual term)
✔
✔
✔
✔
✔
✔
✔
✔