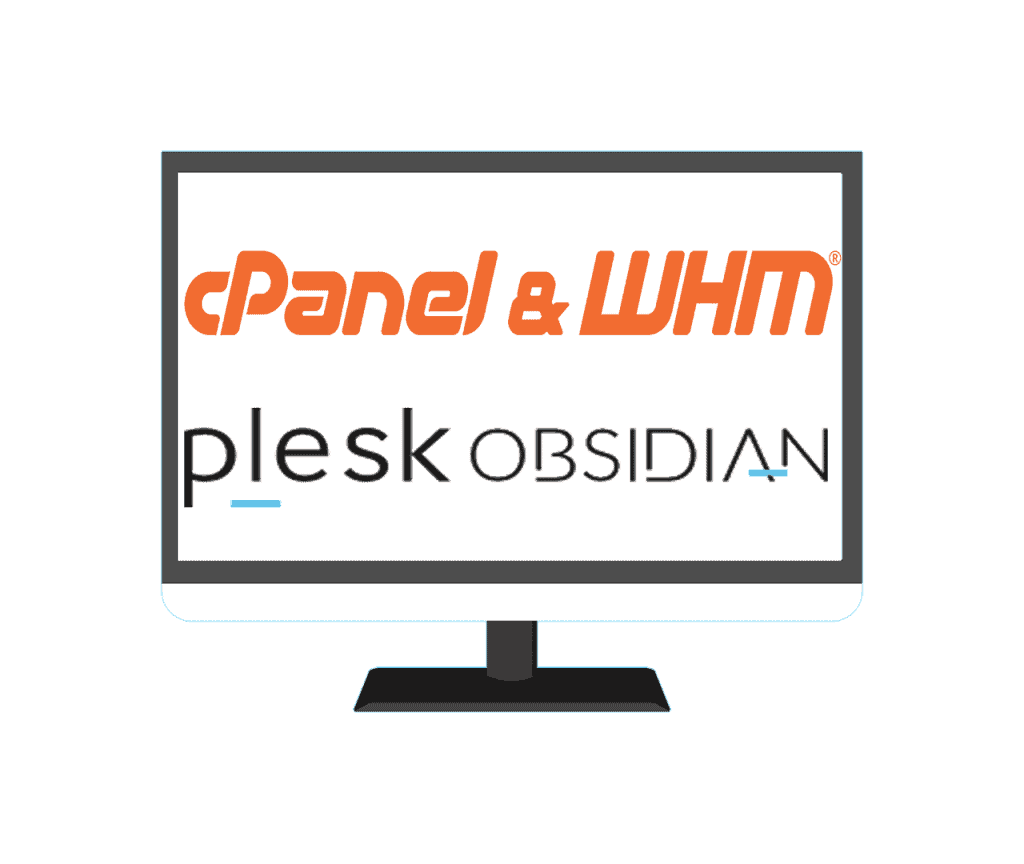 Choose your Dedicated Server hosting plan
Host with powerful bare metal servers, high capacity HDD or high-speed SSD storage and around-the-clock, expert support.
In addition to fully managed hosting, we also offer Dedicated Server hosting that you manage yourself.
Performance
Ultimate performance state-of-the-art hardware with root access for complete control
Control
Choose from either cPanel & WHM® or Plesk Obsidian Webhost Edition
Expert Support
24/7 fully-managed support of your server
Plans and Pricing
Our Fully Managed Dedicated Server Hosting provides automatic setup and 24/7, award-winning support.
All plans include 1st year free security certificates (SSL)
Fully Managed Dedicated Server 4 Core 32GB HDD
Fully Managed Dedicated Server 6 Core 64GB HDD
Fully Managed Dedicated Server 16 Core 128GB HDD
Fully Managed Dedicated Server 16 Core 256GB HDD
Fully Managed Dedicated Server 4 Core 32GB SSD
Fully Managed Dedicated Server 6 Core 64GB SSD
Fully Managed Dedicated Server 16 Core 128GB SSD
Fully Managed Dedicated Server 16 Core 256GB SSD
Tier Features
| Features | DS-32 | DS-64 | DS-128 | DS-256 |
| --- | --- | --- | --- | --- |
| Processor | Intel Xeon-D 21231T | Intel Xeon-D 2136 | AMD EPYC 7351P | AMD EPYC 7351P |
| CPU | 4 Cores / 8 Threads | 6 Cores / 12 Threads | 16 Cores / 32 Threads | 16 Cores / 32 Threads |
| Base Frequency | 2.2 GHz Base Frequency (3.0 GHz Max Turbo frequency) | 3.3 GHz Base Frequency (4.5 GHz Max Turbo frequency) | 2.4 GHz Base Frequency (2.9 GHz Max Turbo frequency) | 2.4 GHz Base Frequency (2.9 GHz Max Turbo frequency) |
| RAM | 32 GB DDR4 | 64 GB DDR4 | 128 GB DDR4 | 256 GB DDR4 |
| HDD storage*9 | 2 x 4 TB | 2 x 4 TB | 2 x 8 TB | 2 x 8 TB |
| SSD NVMe*9 | 2 x 500 GB SSD | 2 x 500 GB SSD | 2 x 1,000 GB SSD | 2 x 1,000 GB SSD |
| Maximum Throughput | 1 Gbps | 1 Gbps | 1 Gbps | 1 Gbps |
| Bare Metal Access | ✔ | ✔ | ✔ | ✔ |
| Unlimited Bandwidth | ✔ | ✔ | ✔ | ✔ |
| OS Available | | | | |
| CentOS7 | ✔ | ✔ | ✔ | ✔ |
| Windows Server 2016 and Windows Server 2019 | ✔ | ✔ | ✔ | ✔ |
| Ubuntu 20.04 | ✔ | ✔ | ✔ | ✔ |
| Levels of management | | | Self-Managed | Fully Managed |
| OS*1 | | | Ubuntu 20.04, CentOS 7 and Windows Server 2016 and Windows Server 2019 | CentOS 7 with cPanel, or Plesk |
| Patching*2 | | | — | ✔ |
| Root access*3 | | | ✔ | ✔ |
| Control Panel*4 | | | ✔ (Paid option – cPanel or Plesk or CentOS 7) | ✔ |
| APP installs and updates | | | __ | ✔ |
| Security*5 | | | Yes (Server level only) | ✔ |
| Backups (Snapshot)*6 | | | __ | __ |
| Migrations*7 | | | — | ✔ |
| Support / Expert SVCS*8 | | | ✔ | ✔ |
Tier Notes
*1 OS: Supported Operating Systems that are automatically installed during provisioning.
*2 Patching: Server leverages patching tools available through its Operating System or control panel to patch OS and LAMP
*3 Root access: Access to command line or other administrator-level tasks.
*4 Control Panel: Automated install of 3rd party control panel.
*5 Security: Tipping Point with DDoS: Mitigation of DDoS security optimizations.
*6 Backups (Snapshot): Backups are currently not available for DED4.
*7 Migrations: Website and database migrations from internal or external hosting/server.
*8 Support / Expert SVCS: Premier level support services that are not included in the standard level.
*9 HDD or SSD: HDD and SSD options are available for your storage solutions

HDD = Higher storage capacities, lower performance
SSD NVMe = Lower storage capacities, higher performance